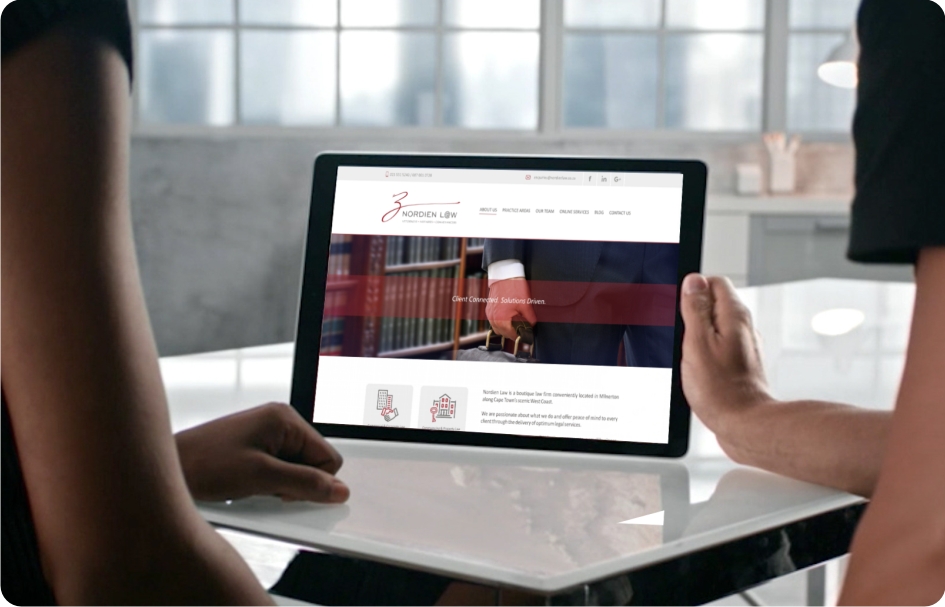 Nordien Law is a boutique law firm conveniently located in Milnerton along Cape Town's scenic West Coast.
We are passionate about what we do and offer peace of mind to every client through the delivery of optimum legal services.
No client is too large or too small. Whether a corporate, a small business or private client, we understand the legal solutions that you need.
Rest assured, we act in the best interests of our clients at all times without compromising the principles of honesty and integrity.
We are committed to adding value.
APPROACH TO PRACTICE
Our approach to practice is based on the following principles:
Client satisfaction is paramount.
Personalised, courteous and professional service is essential to deliver the best solution for each client.
Communication, efficiency, confidentiality and accessibility are absolute values.
Delivery of premium legal services at costs that are fair and reasonable.